2110607 Research Method (CS weekend)
Prabhas Chongstitvatana
Saturday 13:00-16:00
Eng building 4, floor 17, room 17-02

Doing research
Research in Computing
Finding topics
Formulate question
Literature review
Write up


How to write a good research paper


Writing a paper:
How to give a good presentation
two good pointers:
https://www.elsevier.com/connect/how-to-give-a-dynamic-scientific-presentation
for scientific presentation
http://blogs.nature.com/naturejobs/2017/01/11/scientific-presentations-a-cheat-sheet/
example of presentation slides
Plagiarism
Thesis
Homework
1 Sept 2019 Select 5 papers to read related to your research topic. Answer the following questions:


1) What is the motivation?
2) What is the contribution?
3) Why this is a good paper?

8 Sept 2019 Write a short research proposal contains the following section:


1) What is the topic? Explain in details.
2) Why it is important? Give motivation of this research.
3) Outline of your solution. Write a general idea how you solve the problem. Give references as necessary.

9 Nov Format your paper into IEEE format. Prepare to submit to our internal conference.


Post it on the courseville coursepage.
Activities
Mini Conference: Research Method in Computer Science Conference 2019 , final proceeding
call for papers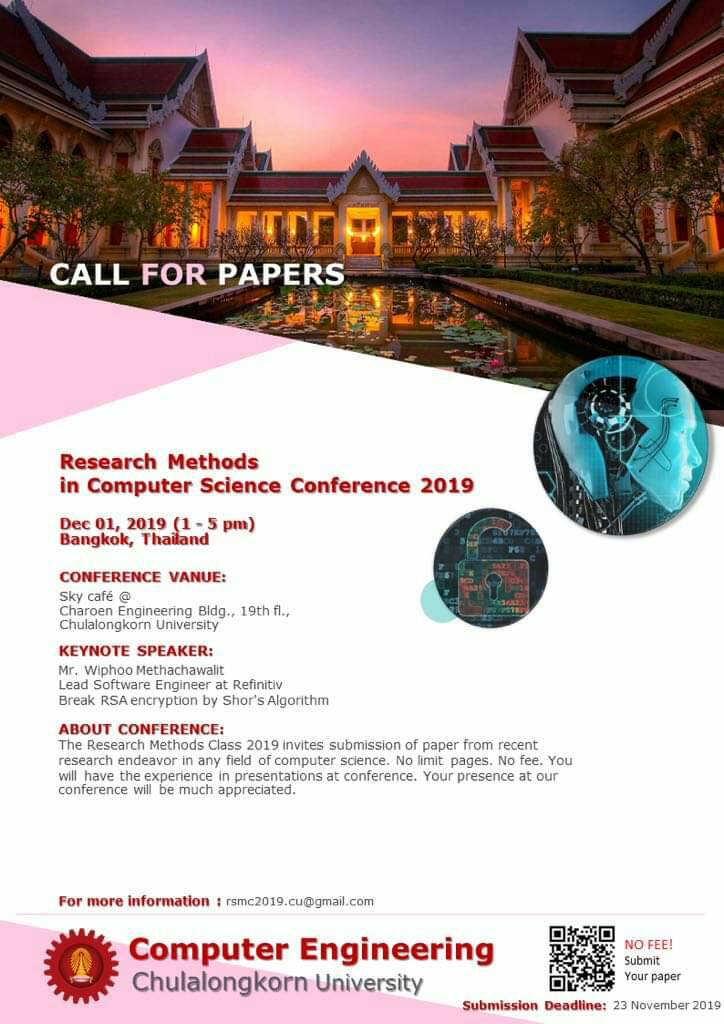 Class attendees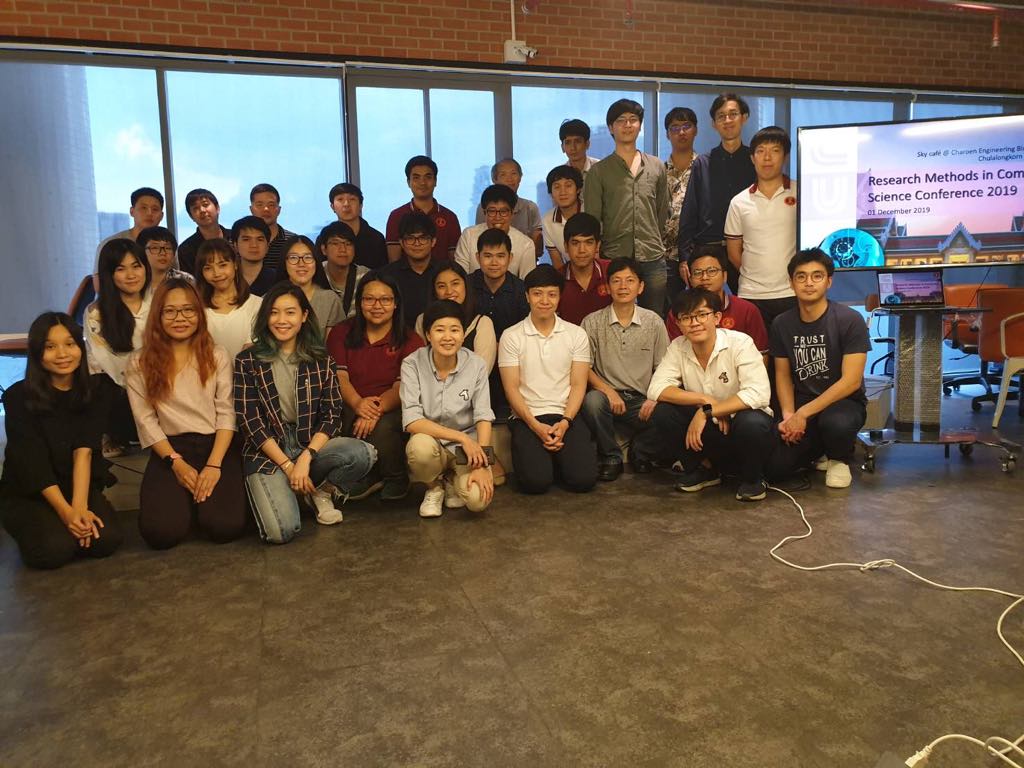 References
Thiti Kongprasert, Prabhas Chongstitvatana, "Parameters Learning of BPS M7 Banknote Processing Machine for Banknote Fitness Classification," submitted to ICSEC 2019. (paper pdf)
last update 30 Nov 2019